Netflix Black Summer Season 2: Release date, Trailer, Cast and Plot
Black Summer Season 2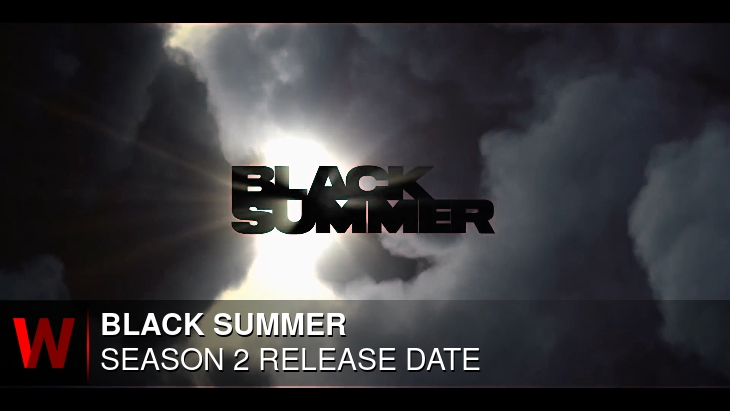 Last updated on Tue, 16 Mar 2021
The 2nd season of TV Series Black Summer is approaching, with fans strives to see Jaime King's Rose back in action. It will back on April 8th, 2021 near the same time as first. Here's what we know so far about next season, including rumors, trailer, schedule, plot and cast.
Countdown to season 2:
Black Summer TV series is a horror created and produced by Karl Schaefer. First time TV Show was released at the Netflix media streaming platform on Thursday, April 11, 2019. There are eight episodes in 1st season. Jaime King starred in the series as Rose.
Black Summer Season 2nd trailer
At this moment, presented below teaser is most relevant to upcoming season of TV series. Netflix network will upload official video trailer near the premiere date.
Black Summer Season 2 release date: When is it out?
New season will consist of 8 episodes. They will be accessible online on Netflix immediately after release. Premiere episode starting in April 8th, 2021. Detailed schedule provided below:
| Episode Number | Netflix Release Date | Episode Name |
| --- | --- | --- |
| 2X01 | April 8th, 2021 | Episode 1 |
| 2X02 | April 8th, 2021 | Episode 2 |
| 2X03 | April 8th, 2021 | Episode 3 |
| 2X04 | April 8th, 2021 | Episode 4 |
| 2X05 | April 8th, 2021 | Episode 5 |
| 2X06 | April 8th, 2021 | Episode 6 |
| 2X07 | April 8th, 2021 | Episode 7 |
| 2X08 | April 8th, 2021 | Episode 8 |
About TV Show
A mother, torn from her daughter, embarks upon a harrowing journey, stopping at nothing to find her. Thrust alongside a small group of American refugees, she must brave a hostile new world and make brutal decisions during the most deadly summer of a zombie apocalypse.
Characters and cast season 2nd
The essential cast will back, may as well as few new actors. Jaime King will be back as Rose and Justin Chu Cary as Spears. As well as Erika Hau as Carmen, Stafford Perry as Phil, Sal Velez Jr. as William Velez, Gwynyth Walsh as Barbara Watson, star Christine Lee will be playing Ooh "Sun" Kyung-Sun, Edsson Morales (Manny), star Kelsey Flower will be playing Lance and Mustafa Alabssi as Ryan.
---